Commercial Kitchen Exhaust Cleaning Specialists
Commercial Cleaning Service
*** We provide Health & Safety CERTIFICATE as per NFPA 96 code, before and after pictures will be provided after the completion of work.
*** We are NFPA #96 CERTIFIED Kitchen Exhaust System Cleaning Company.
*** WSIB and Liability Insurance will be provided before the start of work.
We Have The World's Most Awesome Clients










The National Building Code of Canada stipulates that ventilation should be designed to provide clean air for both the occupants and the equipment. NFPA 96 also outlines those safe systems of ventilation need to account for all applicable fires, contaminants, or other hazards to maintain safety.
In commercial kitchens, NFPA 96 requires that the mechanical ventilation system be designed to meet or exceed the air change rate requirements set out in the fire codes and building code. The design of this system must factor in potentially hazardous airborne contaminants, i.e., grease and smoke.
The use of an exhaust hood will usually be required to assist in exhausting these contaminants. NFPA 96 requires hoods to be of sufficient capacity to handle the design exhaust rate and also requires them to be located a safe distance away from potential fire sources.
In Hamilton ON, local building and fire codes are strictly enforced to ensure that these standards are met. Business owners who wish to build or renovate a commercial kitchen will need to work with a licensed engineer and fire protection specialist in order to design a ventilation system that meets the requirements of NFPA 96 and other applicable regulations.
The strict regulations can only be met through regular cleaning and maintenance of commercial cooking equipment, particularly the hood, filters, and ductwork.
Commercial Cooking Equipment
Commercial cooking equipment operates in such a strenous environment that regular maintenance is a must. This equipment includes ranges, grills, fryers, and broilers – all of which require careful cleaning and regular service to ensure optimal performance and safety.
But arguably the most abused component of all is the exhaust system. It's responsible for removing smoke, grease and other contaminants from the commercial kitchen, but it is also constantly exposed to these same hazards. Because of this, the system must be cleaned regularly to maintain optimal performance and compliance with NFPA 96 standards.
As much as one would want to avoid paying for regular maintenance, an improperly maintained exhaust system could pose a major fire risk. If you want to ensure the safety of your kitchen and comply with NFPA 96 standards, working with a qualified service provider is a no-brainer.
Cooking equipment will endure countless hours, days, weeks, or even months of continuous use, but it'll ultimately need some maintenance to continue operating safely and efficiently. Don't wait for your equipment to break down before scheduling regular cleaning and servicing – talk to a reliable cooking equipment service provider today, and make sure you're meeting the standards set out in NFPA 96!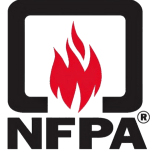 Our Fully Trained Service Technicians Follow The NFPA 96 (National Fire Protection Association) Standards for Hood & Kitchen Exhaust Cleaning.
Get Your Free Hood Cleaning Estimate Now!
The reason grease removal devices are effective is that grease (usually comprised of animal fat and oil) weigh 10 percent less than water, so the grease rises to the top instead of mixing with the water. Early grease removal devices used a screw or pump to remove the grease. Today, modern systems are commonly used in commercial kitchens that include a grease interceptor under the sink, and a pump to suck up accumulated grease. Some systems also have an alarm that will notify the user if the system is full or not operating properly.
In a kitchen setting, the kitchen wastewater flows through the device on the way to the sewer. By using these devices, restaurants can cook without having to worry about the grease and fat clogging up the sewer. These devices must be maintained to ensure that they are working properly and treating wastewater efficiently.
If you haven't installed a grease removal system yet, you should consider doing so for the protection of commercial cooking equipment. Not only will the kitchen operate more efficiently, but it will also avoid clogged sewers, unpleasant smells on your property, and costly fines if you're caught red-handed in violation of their grease removal regulations.
NFPA 96 Kitchen Exhaust Duct
An NFPA 96-compliant kitchen exhaust duct is a "must-have" in commercially used kitchens, i.e., restaurants, hospitals, and hotels. This type of duct is specifically designed to minimize grease accumulation in the venting system and prevent fires from spreading throughout the kitchen. In essence, the duct system must provide fire protection of commercial kitchens for it to be labelled as NFPA 96 compliant.
These exhaust systems typically consist of a hood over the cooking appliances, an air intake fan that draws air into the hood, and a network of ducts connecting the exhaust fan to the hood. These ducts are lined with grease filters that help to trap grease and prevent it from accumulating in the ductwork.
In addition to these filters, an NFPA 96-compliant exhaust system typically also includes an automatic fire suppression system, which uses a water mist or foam spray to quickly extinguish any fires that may arise in the kitchen. To ensure proper maintenance of the system, it is typically inspected by a professional technician on regular intervals.
If you are thinking about installing an NFPA 96-compliant kitchen exhaust duct in your commercial kitchen, you can talk to our experts to learn more about the process and what you can expect. With the right system in place, you enjoy a safe and efficient kitchen that's less likely to experience fires or other issues.
NFPA 96 Commercial Kitchen
Every commercial kitchen in Hamilton ON, especially restaurants, must embrace strict compliance to NFPA 96 standards. The NFPA 96 establishes specific guidelines for commercial kitchen design, installation and maintenance to ensure the safe operation of cooking appliances as well as efficient ventilation systems used to remove smoke, grease and heat.
So, how does a commercial kitchen get certified to NFPA 96 standards and comply with fire safety regulations? Here are some of the major requirements.
1. Hoods, ducts, and fans must be properly installed and maintained to prevent grease fires from spreading inside the kitchen. This is usually achieved through proper hood design for ventilation as well as regular cleaning and inspection of exhaust systems.
2. Cooking appliances must be installed with automatic fire suppression systems, such as water mist or foam spray systems. The proper activation of these systems will help prevent the flames from spreading to other parts of the kitchen, thus limiting property damage and protecting lives.
3. The area surrounding cooking appliances must be properly designed to minimize exposure to flammable materials. The kitchen walls and ceilings must be constructed with non-combustible materials to prevent the flames from spreading in the event of a blaze.
4. There must be proper training for staff on fire safety regulations as well as regular inspections and maintenance of cooking appliances, exhaust systems, and fire suppression systems.
Work with experts who understand the NFPA 96 standards and how to implement them. This will help ensure the efficient operation of your kitchen, keep staff and guests safe, and protect your investment in the facility. Contact us today for more information about our services.
Hamilton NFPA 96 Inspection Checklist
If you operate a commercial kitchen in Hamilton, you must see to it that your facility adheres to all fire safety regulations and complies with NFPA 96 standards. An NFPA 96 inspection checklist is an important tool for verifying that your kitchen meets the necessary requirements.
As part of the NFPA 96 inspection process, an inspector will look for any combustible materials, flammable gases or vapours, and other potential fire hazards in your kitchen. They will also check to see if the ventilation system is properly designed, installed and maintained and can adequately remove smoke, grease and heat from your facility.
If you have had a recent NFPA 96 inspection, you may want to verify whether the inspector has noted any violations or discrepancies. Here is a checklist that will help you determine how compliant your kitchen is with NFPA 96 standards and regulations.
1. Safety and emergency equipment- Are the fire extinguishers properly installed and maintained? Every commercial kitchen should have at least one axe for breaking through walls, a fire blanket for smothering flames as well as several fire extinguishers for putting out small fires.
2. The hoods- Do your kitchen hoods have the proper design and efficiency rating? To comply with NFPA 96 standards, make sure that your kitchen has properly functioning hoods that can adequately remove grease and heat from your facility.
3. The exhaust systems– Are the ventilation systems properly designed, installed and maintained? They must be adequately sized to meet specific CFM (cubic feet per minute) requirements as well as have proper installation, including ductwork that is properly sealed and insulated to prevent heat loss and energy waste.
4. The lighting system- Are the lights wired to a proper emergency circuit and are they properly installed, maintained and inspected?
5. Fire rating of walls, ceilings and floors– Is your kitchen constructed using non-combustible materials that can withstand high temperatures for at least one hour? This is an important requirement for commercial kitchens because it will help prevent the flames from spreading in the event of a kitchen fire.
6. Required signage- Do you have NFPA 96 safety signs installed and properly maintained? These should be posted near your emergency equipment as well as exits to indicate their location. You must also display warning signs next to cooking appliances indicating the minimum clearances between combustible materials and burners.
7. Non-flammable materials– Are all cabinets, drawers and countertops made of flame-retardant materials? Do the walls and ceiling have non-combustible materials that can stand up to high temperatures for at least one hour in case of a kitchen fire?
8. The construction material– Is your kitchen built using a non-combustible material or one with a maximum flame spread of 25?
9. Properly designed and maintained automatic fire suppression systems– Does your kitchen have properly sized and installed fire suppression systems that work in compliance with NFPA 96 standards?
10. The emergency power source– Are the electricity and lighting systems in your facility interconnected to a properly installed, sized and maintained emergency power source?
11. The fire doors– Do the doors to your kitchen comply with NFPA 96 standards in terms of their required fire rating and construction material? For instance, they must be constructed using non-combustible materials or one with a maximum flame spread of 25. You need to comply to minimum fire safety requirements such as this.
Hamilton NFPA 96 Certification
Click here to contact us for a free quote on NFPA 96 Certification in Hamilton, Ontario. The sooner you get your commercial kitchen inspected and certified by a licensed professional, the sooner you can make sure that it meets all of the requirements in NFPA 96 standards and regulations. This will also help to prevent costly fines if your facility is found to be non-compliant. Contact us today for more information about our services to get your Hamilton kitchen inspected and certified.
NFPA 96 Standard for Ventilation Control & Fire Protection of Commercial Cooking Operations
The NFPA 96 standard applies to ventilation management and fire safety in commercial kitchens, including restaurants, banquet halls, cafeterias, hotels, hospital kitchens, and other facilities that use large cooking appliances such as fryers, convection ovens, grills and ranges for commercial cooking operations. NFPA 96 provides guidance for the installation of hoods and exhaust systems, as well as required signage.
100% Satisfaction Guaranteed with
Hamilton Hood Cleaning Services
We have the experience, equipment and expertise to provide an extensive array of cleaning services for commercial kitchens. We are dedicated to ensuring your kitchen is always clean and compliant with all fire codes as well as health regulations, which can be a major challenge for busy establishments.
Partner with us so you get the privilege of working with a certified kitchen exhaust hood cleaner who is:
Available 24/7, 365 days a year. We provide fast and responsive repair service to keep your restaurant or food production facility up and running;

Certified by the National Fire Protection Agency (NFPA), as well as Ontario's Technical Standards & Safety Authority; we've serviced thousands of commercial kitchens across Canada, and

Completely committed to your 100% satisfaction. We have an A+ rating with the Better Business Bureau (BBB) for our fast service and quality workmanship.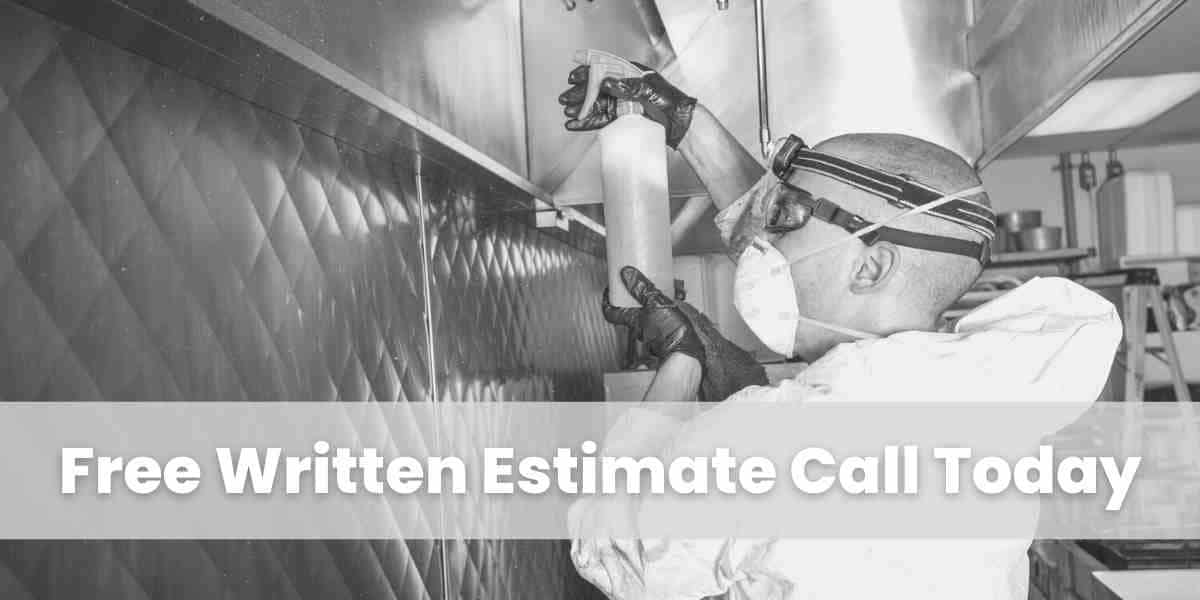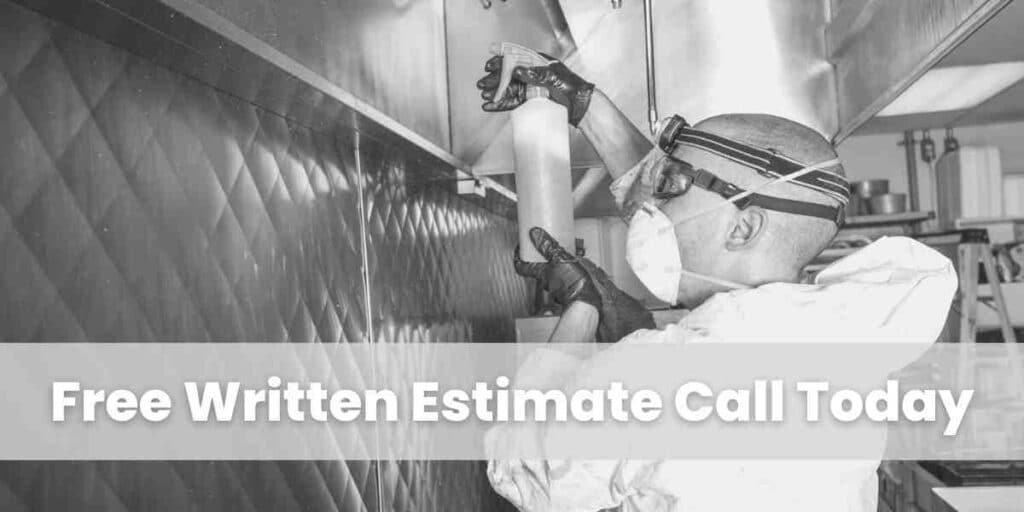 Free Written Estimate Call Today
Don't forget to call us at your preferred time to schedule a free written estimate for kitchen exhaust hood cleaning in Hamilton. We also provide fire suppression system services, grease trap cleaning and maintenance programs – all for the safety of your commercial cooking operations.
What People Are Saying
See what our customers are saying about us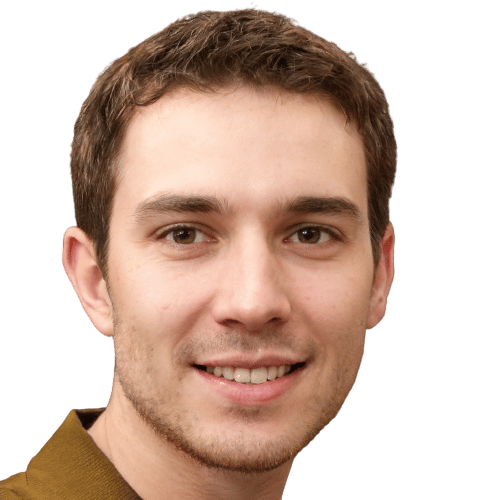 Professional with minimal disruption.
Very happy with their hood cleaning service.
Hamilton Hood Cleaning Areas Served