Exhaust Fan Hinge Kit Installations
Commercial Kitchen Exhaust Cleaning Specialists
Commercial Cleaning Service
*** We provide Health & Safety CERTIFICATE as per NFPA 96 code, before and after pictures will be provided after the completion of work.
*** We are NFPA #96 CERTIFIED Kitchen Exhaust System Cleaning Company.
*** WSIB and Liability Insurance will be provided before the start of work.
We Have The World's Most Awesome Clients










Exhaust Fan Hinge Kit Installations
Accessories for attaching hinges to exhaust fans are available for commercial kitchen exhaust fans particularly.
During maintenance checks and cleaning, the hinge ensures that the fan may be safely returned to the open position without causing any damage to either the fan itself or the electrical cables.
In addition to assisting in the prevention of damage to the fan, hinges are mandated by the NFPA 96 fire code and may be needed by your landlord or insurance provider..
If a fan does not have a hinge kit installed, or if the hinges on the fan are damaged, the fan will need to be removed and placed back on the duct opening by hand, and it will need to be cleaned by being placed directly on the roof.
This raises the danger of injury to the worker as well as the possibility of damage to the fan and the wiring. Fans that do not have hinges run the risk of becoming imbalanced, which can result in vibration, noise, and even a shortened expected lifespan for the fan.
Exhaust Hinge Kit Benefits
The importance of exhaust fan hinge kits can be attributed to a variety of factors, including the following:
During cleaning and maintenance services, when the exhaust fan needs to be placed on the roof, they prevent leaks and other damage to the roof from occurring as a result of this placement.
They shield the fan wires from any potential harm that may be incurred as a result of cleanings or maintenance.
When the exhaust fan is turned on its side, they prevent it from being harmed in any way.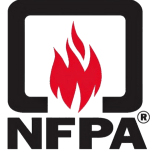 Our Fully Trained Service Technicians Follow The NFPA 96 (National Fire Protection Association) Standards for Hood & Kitchen Exhaust Cleaning.
Get Your Free Hood Cleaning Estimate Now!
First and foremost, the fire code mandates the use of exhaust fan hinge kits. According to NFPA Standard-96, each exhaust fan must be equipped with electrical lines that are both flexible and waterproof, as well as a hinge kit.
A hinged exhaust fan helps to enhance safety when cleaning and inspecting, and it also increases the lifespan of your exhaust fan. These benefits come as a result of the exhaust fan's design.
If the fan is not hinged, it is much more difficult to do the necessary cleaning and inspection procedures, which can lead to early damage to your business facility and the ventilation system in your commercial kitchen.
Work with Qualified Technicians
Whether it is for hinged exhaust fan installation, cleaning, or inspection, you're better off trusting the professionals. Talk to us if you need anything regarding your commercial kitchen exhaust fan. Our team is giving you a quality solution at an affordable price.
So, you've decided to invest in an exhaust fan hinge kit. Now what? First, your exhaust fan must be disassembled. Do this once power is shut off to the unit. Once you've removed the screws from the top of the casing and opened it up, you'll want to take out all of those loose parts that will appear on a typical commercial kitchen exhaust fan inspection. These include:
Fan motor

Speed controller, if applicable

Centrifugal switch

Phase wiring and junction box
If you have three phases of wiring running to the fan, be sure that the speed controller is switched to whichever phase corresponds with its location. It'll prevent any future damage as a result of electrical surges. After that, you're ready to install your new hinge kit and reassemble the fan.
It is always best practice to consult a professional for hinge kit installation instructions, but these are some general guidelines:
Once your exhaust fan has been reinstalled on the exhaust fan hinge kit, you'll need to make sure that it is balanced. To do this, use a fan-balancing kit. There are many different types of fan balancing kits and some may come as part of your hinge installation kit, so be sure to ask before you purchase one for up blast fans. Most consist of weights that attach to the bottom left and right corners of the exhaust fan by means of either hooks or magnets. The idea is that once balanced, these weights should stay put, even when the fan is moved. You'll want to check for balance every time you clean your exhaust fan, as well.
Once you're sure that your hinges and balanced weights are installed correctly, reattach the casing of your approved up blast fans. Be sure that all wires are connected properly before turning on the power. If you notice any overheating, it's a sign that your hinged exhaust fan is misaligned or unbalanced. It could also be a problem with the fan housing. In this case, you'll need to consult the help of a professional immediately.
If you think this one's too much of a burden to do on your own, don't hesitate to call our team at any time. We are your one-stop commercial heavy exhaust fan repair, maintenance, inspection and replacement source. Best of all, you can rely on us to be on site as soon as possible.
NFPA 96 Standard for Ventilation Control & Fire Protection of Commercial Cooking Operations
The way to a safe and fire-free commercial kitchen is to adhere to the standards set by the National Fire Protection Association. One of these standards is NFPA 96, which outlines guidelines for ventilation control and fire protection in all commercial cooking operations.
According to NFPA 96, each exhaust fan in a commercial kitchen must be equipped with a hinge kit that helps enhance safety when performing cleaning and inspection procedures. This kit allows the fan to be easily removed from its mount, which makes it easier to access its internal components without having to deal with any safety hazards related to being elevated while on a ladder or scaffolding.
If you are looking for hinged exhaust fans or other commercial kitchen equipment, choose a company with a proven track record of providing high-quality products and reliable service. That's the only way to secure your investment and ensure a safe and efficient operation of you commercial kitchen.
100% Satisfaction Guaranteed with Hamilton Hood Cleaning Services
We pride ourselves on our reliable, high-quality services and dedicated customer support. Whether you need kitchen exhaust fan repair or maintenance or exhaust hood cleaning service, you can count on our team to deliver.
Every service comes with a 100% satisfaction guarantee – if you think we didn't do enough, let us know. We'll take care of any issues right away. And our 24/7 emergency support ensures that you're never left without help when you need it the most.
Free Written Estimate Call Today
To get to know more about our services or to request a free written estimate, call us today! We can't wait to show you what we have for your commercial kitchen. Our team is available 24/7, so don't hesitate to get in touch.
.  
What People Are Saying
See what our customers are saying about us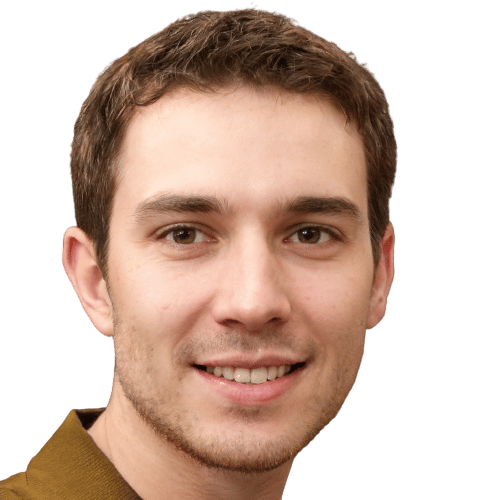 Professional with minimal disruption.
Very happy with their hood cleaning service.
Hamilton Hood Cleaning Areas Served