Hamilton Hood Vent Cleaning
Commercial Kitchen Exhaust Cleaning Specialists
Commercial Cleaning Service
*** We provide Health & Safety CERTIFICATE as per NFPA 96 code, before and after pictures will be provided after the completion of work.
*** We are NFPA #96 CERTIFIED Kitchen Exhaust System Cleaning Company.
*** WSIB and Liability Insurance will be provided before the start of work.
We Have The World's Most Awesome Clients










Hamilton Hood Vent Cleaning
By not having your kitchen's exhaust systems regularly cleaned, you're risking everything. That may seem like an overreaction, but Hamilton Hood Vent Cleaning knows all too well that commercial kitchen exhaust cleaning is the most practical means of lowering fire incidents in commercial kitchens.
And we're not making this up! You are required to have your commercial kitchen professionally cleaned on a regular schedule by the National Fire Prevention Association, and this is backed up by the Hamilton Fire Code.
Hood vent cleaning works by ensuring that your restaurant's exhaust systems is free of grease and grime. As you probably already know, outdated or worn-out kitchen equipment will clog up the filters in your vent hood, which then allows all kinds of grease to be released into the air. This isn't a good thing, as not only will this increase your fire risk, but it also means that you're throwing money away in the form of wasted food and energy.
Hood Cleaning in Hamilton
It's not a question for us as to why professional kitchen exhaust cleaning is important, but rather how you go about finding and hiring a reputable company that can clean your kitchen exhaust system.
At Hamilton Hood Vent Cleaning, we've built a strong history of providing reliable and efficient commercial kitchen cleaning services to restaurant owners throughout the Hamilton area. Hood cleaning is our specialty, with a team of highly trained industrial cleaning technicians who know how to get the job done simply because it's not their first rodeo.
Our hood cleaning service is a five-step process.

Step 1 – The ducts and exhaust fans are inspected for damage and excessive grease build-up.
Step 2 – After the inspection, soot buildup is removed with a specialized cleaning solvent.
Step 3 – The inside of the ducts and exhaust fans are cleaned to remove any other remaining residue or dirt build-up using power washing equipment.
Step 4 – Your kitchen hood exhaust system is tested to ensure that it's working properly and safely.
Step 5 – Your kitchen exhaust system is wiped down with a disinfectant solution in order to finish off the process and ensure the cleanest possible result.
So if you're looking for a reliable company that can handle your commercial kitchen exhaust cleaning needs, contact us today.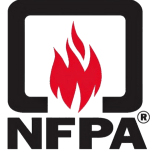 Our Fully Trained Service Technicians Follow The NFPA 96 (National Fire Protection Association) Standards for Hood & Kitchen Exhaust Cleaning.
Get Your Free Hood Cleaning Estimate Now!
Kitchen Hood Cleaning for Hamilton Restaurants
Your commercial kitchen exhaust system not only removes smoke and grease from the air, but also prevents stuffiness through continuous airflow. Not only does a working exhaust system reduce unpleasant smells, but it also circulates cooler air throughout the kitchen– two indispensable factors for employee productivity and performance.
The purpose of professional hood cleaning is to rid the kitchen exhaust system of any grease buildup, as this is the leading cause of fire incidents in commercial kitchens. Even a small amount of fat can ignite when it comes into contact with high heat levels– which means that your exhaust system needs to be regularly cleaned and inspected to reduce such risks.
It's not just a matter of staying up to code, though, but also a matter of keeping your restaurant running smoothly. An inefficient or clogged exhaust system can mean that you're wasting energy and money on wasted food, not to mention the added fire risk.
Exhaust Cleaning in Hamilton ON
Kitchen cleaning is a never-ending battle and one that may seem pointless. Equipment, hoods, ducts, filters and appliances all need to be regularly cleaned or they will gather grime and become difficult – if not impossible – to clean.
But as a restaurant owner, you don't get to turn your back on the cleaning process. The initial step is to set up a regular schedule that makes it easier to maintain your kitchen, so you don't have to spend hours every week trying to catch up on half-finished tasks.
But to get this burden off your shoulders, you'll need to work with an established kitchen exhaust cleaning company. We want nothing short of the best for your business and this means providing you with the highest quality cleaning services, as well as fast turnaround times on all jobs. With our team of fully trained and certified technicians, we can take care of every aspect of your exhaust cleaning needs, from top to bottom.
So if you're struggling to keep up with kitchen exhaust cleaning, contact us today and we'll make it as convenient as possible.
Local Hood Cleaning Services in Hamilton
Hood cleaning services for your Hamilton ON commercial kitchen come in several varieties. There are standard hood cleaning services, which focus on the basic elements of your exhaust system. And then there are expanded kitchen exhaust cleaning services that go above and beyond the basics to target more problematic areas of your exhaust system.
At our company, we offer both types of services to help you keep your commercial kitchen clean and safe. If you hope to learn more about our hood cleaning services, or you're ready to set up a consultation, give us a call today.
Hamilton's Kitchen Hood Ventilation System Cleaning Services
When it comes to fire protection for your Hamilton ONO commercial kitchen, there's no other way than to take responsibility head-on. Hood ventilation is a function that can never be substituted for anything else, and it needs to be cleaned regularly, not just for operational purposes, but also for safety reasons.
Our customers always turn to us first because they know we provide the best Kitchen Hood Ventilation system cleaning services in Hamilton and the surrounding areas.
Fire suppression and protection are critical for any commercial or industrial property, which is why our team not only exchanges filters and cleans exhausts, but also installs sprinkler systems, portable fire extinguishers, and cabinets, restaurant kitchen fire suppression systems, industrial fire protection systems and more.
Restaurant Vent Hood Cleaning in Hamilton area
With a properly cleaned restaurant vent hood, you're looking at a reduced risk of fire. This makes your Hamilton commercial kitchen much safer and allows you to focus on other important tasks. But how do you go about getting this done?
At our company, we've been offering vent hood cleaning services for years, so we're fully aware of what works and what doesn't. We're equipped with the latest tools and technologies and have experience working with a wide range of vent hood systems.
No matter if you need a one-time seasonal cleaning or something more often, we're up for the task. Vent hood cleaning in commercial restaurants requires more than just a rag, some soapy water and elbow grease. We rely on pressure washing to blast away grease and grime that's built up over time, helping to extend the life of your restaurant vent hood and minimize fire hazards.
If you're ready to improve the safety and cleanliness of your commercial kitchen, contact us today and we'll schedule a consultation right away!
Restaurant Vent Hood Cleaning Near Me
Don't wait for the local health inspector to come knocking on your door, forcing you to close down operations while they wait for you to get your restaurant vent hood cleaned. Instead of waiting until the last minute and risking closure, turn to our team for professional cleaning services that offer a quick turnaround without compromising on quality. You can never settle for less when it comes to the safety and cleanliness of your Hamilton commercial kitchen equipment – let us take care of all your cleaning needs so you get to focus on business as usual!
We're the best Restaurant vent hood cleaning company nearby, and we know what it takes to keep your vent hoods in optimal working condition.
NFPA 96 Standard for Ventilation Control & Fire Protection of Commercial Cooking Operations
If you're looking for a company that's up to date on the newest safety regulations on kitchen hood cleaning, then our team is definitely what you need. The National Fire Protection Association 96 Standard for Ventilation Control & Fire Protection of Commercial Cooking Operations is an industry standard that many are familiar with, and it governs the cleaning processes we follow. 
Our team keeps abreast of the latest updates and regulations, providing you with a quality service that follows industry standards.  We offer services like restaurant vent hood cleaning and fire suppression system installation and maintenance – whatever you need, we can help.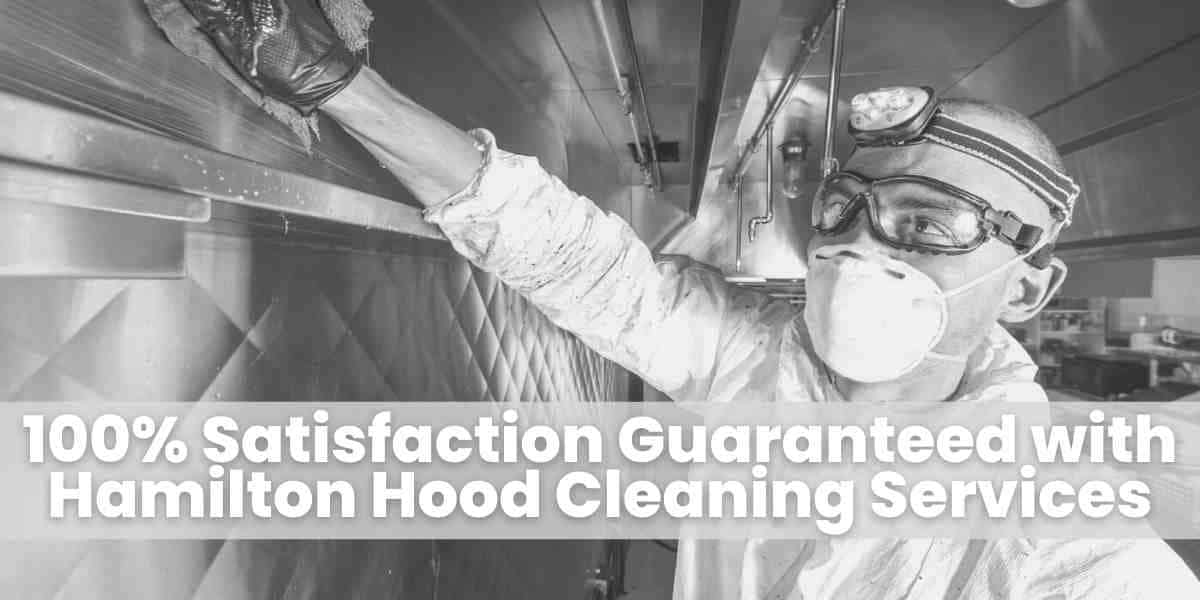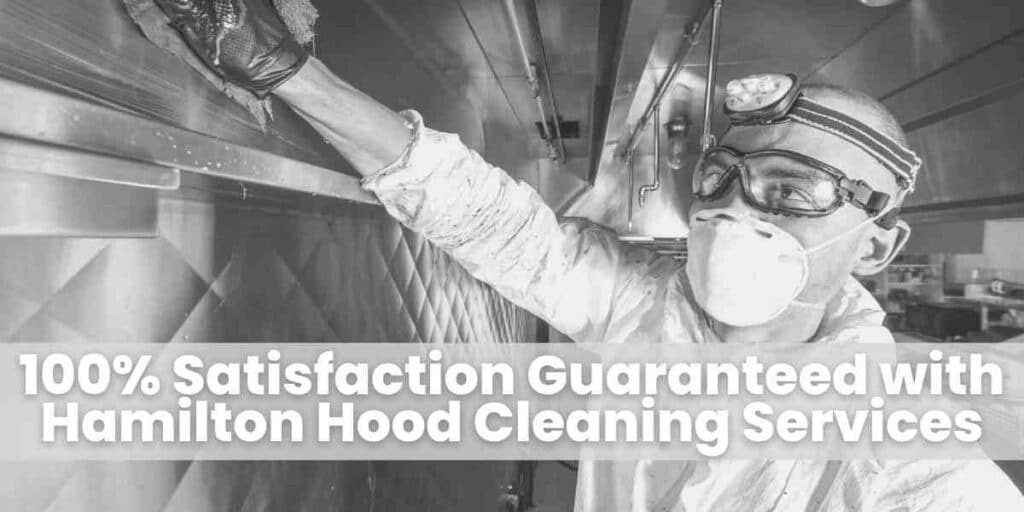 100% Satisfaction Guaranteed with Hamilton Hood Cleaning Services
We're in this business for so long and have seen our fair share of vent hood systems. We know that every restaurant is different, which is why we're focused on providing you with a service meant to hand out a very detailed solution to your problem. As long as it's about the kitchen exhaust system, then our team is on a mission to give our clientele the best service possible.
Our team will suggest kitchen hood cleaning frequencies and methods based on the observed condition of your vent hood system during the first service call. With this feedback, we create a plan to help you maintain your vent hood system. And do you know what's the best part? You get a 100% satisfaction guarantee with every service we offer!
Call Hamilton Hood Cleaning for a Free Written Estimate!
Let us make things easy for you – call us and avail of our free estimate that's sure to help you with budgeting. We'll even send someone to your restaurant so they can inspect your vent hood system and provide the most accurate quote possible.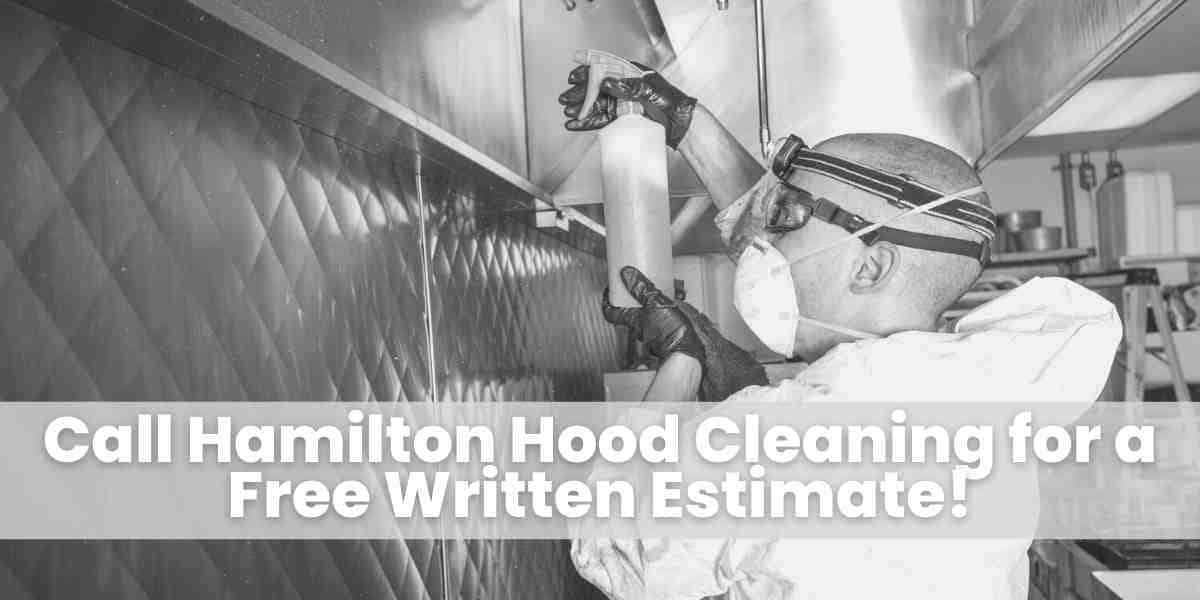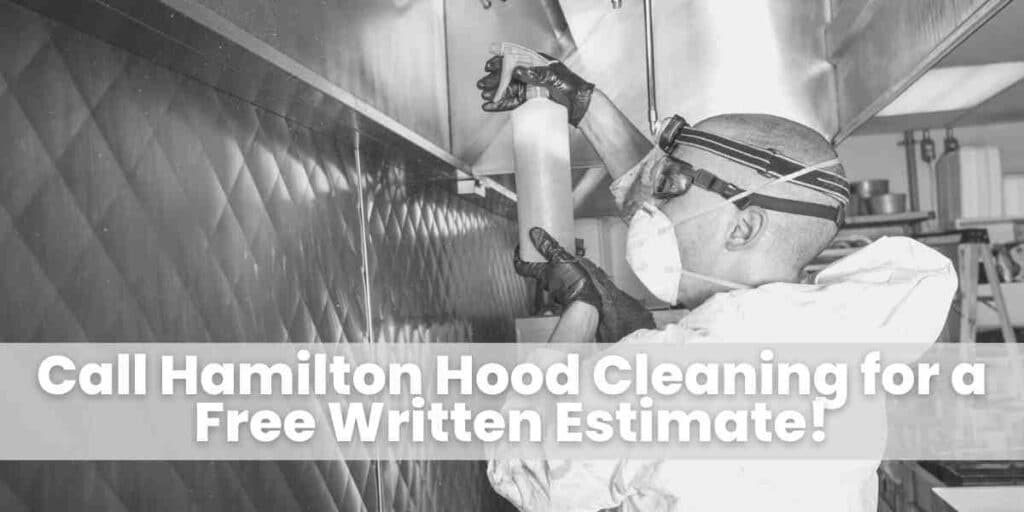 What People Are Saying
See what our customers are saying about us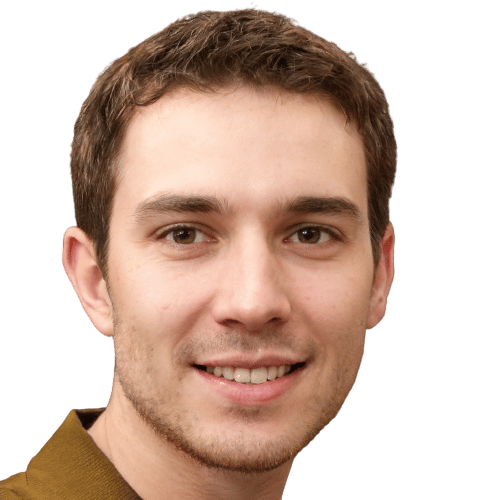 Professional with minimal disruption.
Very happy with their hood cleaning service.
Hamilton Hood Cleaning Areas Served