Power Washing Hood Cleaning in Hamilton, ON
Commercial Kitchen Exhaust Cleaning Specialists
Commercial Cleaning Service
*** We provide Health & Safety CERTIFICATE as per NFPA 96 code, before and after pictures will be provided after the completion of work.
*** We are NFPA #96 CERTIFIED Kitchen Exhaust System Cleaning Company.
*** WSIB and Liability Insurance will be provided before the start of work.
We Have The World's Most Awesome Clients










Power Washing Hood Cleaning in Hamilton, ON
Thousands of restaurants all over Canada are damaged or consumed by fires, and the majority of these cases are caused by the lack of proper hood cleaning and maintenance procedures in the kitchen environment.
Restaurants are required to clean their ventilating system at least once a year so as to maintain their compliance with the industry standards; doing so also protects future insurance claims. The top priority of restaurants is to ensure that their customers are safe from fire hindrances and that their business operations are not interrupted by these fire hazards.
According to the National Fire Protection Association (NFPA), most restaurant fires start with kitchen appliances before blazing into the exhaust system. To keep your systems in good working condition–and comply with the law–have them regularly serviced and maintained.
Having your hood cleaned is required by law, so it's not merely a matter of good business practice. With regular hood cleaning and maintenance, you can help avoid costly repairs and insurance claims down the road, as well as keep your customers safe.
Pressure Washing Hood Cleaning in Hamilton, ON always abides by Code 96 of the National Fire Protection Association. NFPA 96 is the standard code for fire protection in commercial kitchens. This includes cooking equipment, hoods, grease removal devices, exhaust duct systems, exhaust fan blades, and more.
Pressure Washing Services
There's a good reason why kitchen exhaust systems are better off being cleaned regularly through pressure washing. Not only does this reduce carbon buildup, but it also lets you keep your exhaust fans in good working condition. The system is designed to move air at a certain speed and rate with which they remove heat, grease, and grime from the kitchen. When anything obstructs them, most especially grease deposits from cooking, their effectiveness drops significantly.
This is why you should get your kitchen exhaust system cleaned regularly by a professional pressure washing company like ours. We bring with us the right equipment and technicians to perform cleanings on commercial as well as residential kitchens, restaurant kitchens, school cafeterias and much more. Even if we don't have to bring in our high-powered truck-mounted machines, we still have the manpower and skills to clean them using hot water.
So, the next time you wonder why you should spend your hard-earned money on professional kitchen exhaust cleaning that uses a pressure washer, think of it this way: it is in your best interest to clean up the grease in your kitchen exhaust system as often as possible. This will help ensure that you comply with all local fire codes, keep your employees and customers safe, and keep food contamination away.
With us by your side, we can guarantee that our cleaning methods are safe and effective, and your kitchen exhaust system will remain clean well into the future.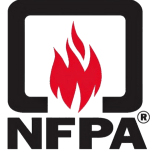 Our Fully Trained Service Technicians Follow The NFPA 96 (National Fire Protection Association) Standards for Hood & Kitchen Exhaust Cleaning.
Get Your Free Hood Cleaning Estimate Now!
Our trained professionals use high-powered pressure washing equipment to remove grease and oily residue from your kitchen hood exhaust system, preventing the risk of fire. We know how important it is for your business to run smoothly, so we schedule cleanings and inspections at a time that works best for you- never during preparation or cooking. We will clean your exhaust system from top to bottom, and we leave no mess behind.
Pressure washing comes with it several advantages over hand washing alone. It can be used to clean a lot of things that may otherwise be too difficult or time-consuming, and it's also often able to get out stains that traditional systems may not be able to reach. Pressure washing is typically even more effective when combined with other cleaning techniques and tools, such as duct cleaning and hand scrubbing for imperfections.
Our pressure washing procedure specifically designed for kitchen hood cleaning includes:
A detailed inspection of the kitchen hood, ducts and exhaust fan from inside to outside, including a smoke test

Removing excess grease buildup with an environmentally friendly degreaser/all-purpose cleaner that is applied by hand or high-pressure spray wash (depending on build-up)

High-pressure pre-rinse

Hand cleaning of grease shields and other surfaces

Inspection with a flashlight of the entire kitchen hood system including fans, duct work and exhaust stack to look for possible fire risk or damage

Removing all cleaning solution by pressure washing along with any excess dirt that may have been loosened

Complete drying with compressed air to ensure a greaseless surface that is ready for usage
Other Services: Grease Trap Cleaning | Kitchen Exhaust Filter Cleaning | Kitchen Exhaust Hood Cleaning | Grease Control Service|Fire Suppression System Cleaning|Dryer Vent Cleaning|Kitchen Exhaust Filter Replacement
Power washing is often associated with driveways, parking garages, and walkways. But it also makes a ton of sense in kitchen exhaust cleaning. If you operate a commercial kitchen in Hamilton ON, get in touch with us today for commercial kitchen exhaust cleaning.
We use modern equipment to make sure all areas of your kitchen are cleaned properly. We can clean even the most difficult areas, such as between blades, weld joints, and other hard-to-reach areas.
Kitchen cleaning is more than a safety issue. Using power washing to clean your kitchen reduces the build-up of grease in these areas and extends the life of expensive equipment. Power washing also makes it much easier to keep up with general cleaning between deep cleanings, thus reducing downtime by keeping the kitchen clean and functional at all times.
For a safer, cleaner kitchen that you can rely on long-term, look no further than our fully insured and guaranteed cleaning services. Using cutting-edge technology and tools, we'll make sure your kitchen is spick and span!
We have the equipment and expertise to get your kitchen looking fresh at a reasonable price. Contact us today for an estimate and to learn more about power washing services.
The objective of power washing a kitchen exhaust system is to cover every nook and cranny of the hood and ducts. Without this process, it's impossible to properly clean a kitchen exhaust system as some areas will be missed or overlooked.
A clean and sanitized kitchen exhaust system reduces fire risks and helps comply with local fire codes but also provides a safe working environment for restaurant staff, reduce food contamination risk, and can even prevent costly equipment repairs.
Failing to properly clean a kitchen exhaust hood or ducts can lead to serious health hazards, including the spread of bacteria and viruses as well as mould, which could ultimately damage your restaurant's reputation and put you out of business.
This is why we focus on providing thorough power washing services to commercial kitchens across Hamilton. If you need kitchen exhaust cleaning services, call us today!
NFPA 96 Standard for Ventilation Control & Fire Protection of Commercial Cooking Operations
NFPA 96 is the comprehensive guide to installing and maintaining commercial kitchen ventilation systems. This standard covers all aspects of hoods, fans, ductwork, grease removal equipment, and fire suppression systems.
Each section of this standard focuses on different aspects of commercial kitchens and their hood system to ensure maximum effectiveness without creating unnecessary risks or costs.
NFPA 96 also provides tables that determine the frequency of cleaning as well as how long grease build-up must be allowed to accumulate before it's cleaned. These tables are based on a number of factors, including:
How much cooking is done in the kitchen and when it occurs

The type of cooking equipment used for different cooking processes

The type of filter used in the hood system, if one is in use
Kitchen exhaust cleaning companies must follow NFPA 96 guidelines to ensure their customers' kitchens are kept up to date and meet the requirements set out by local fire departments.
100% Satisfaction Guaranteed with Hamilton Hood Cleaning Services
We have a proven track record with regard to kitchen exhaust cleaning services – give us a call today for an estimate on your next service.
We are fully insured and our technicians are trained and certified to perform power washing in Hamilton. In other words, we're a legitimate cleaning company that affords a 100% satisfaction guarantee on all our services.
We are capable of providing commercial kitchen cleaning using modern, high-pressure equipment that can destroy the fat and grease buildup in your exhaust system.
Free Written Estimate Call Today
In Hamilton, kitchens are required to have a clean hood and exhaust system that is easily accessible for quick cleaning. The local fire department can cite restaurant owners that do not meet this standard, so it's important to keep up with your facility's cleaning schedule or call us if you need help maintaining that perfect record.
What People Are Saying
See what our customers are saying about us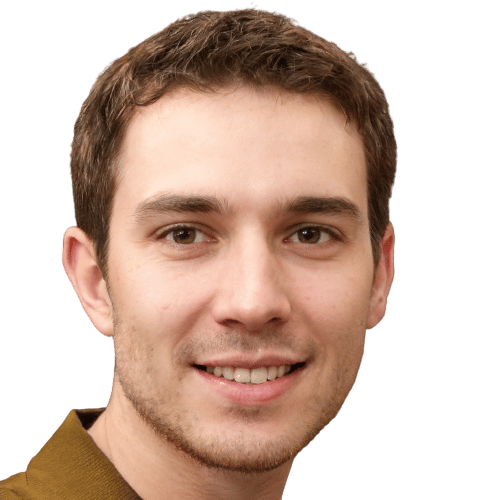 Professional with minimal disruption.
Very happy with their hood cleaning service.
Hamilton Hood Cleaning Areas Served